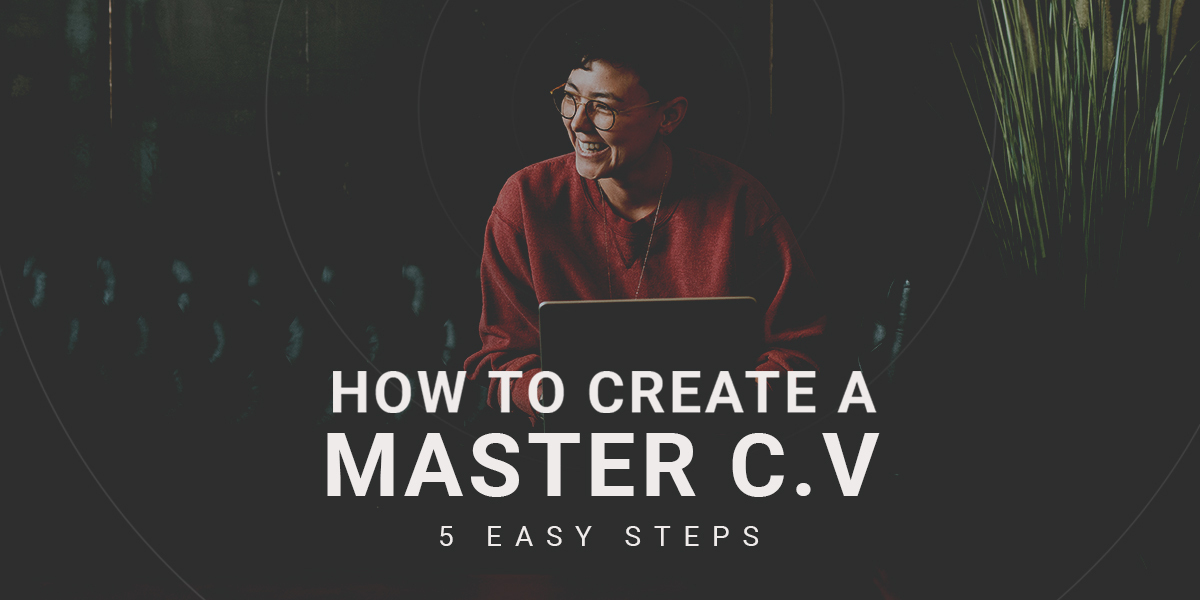 Welcome to the Hunterskill Blog. Here you'll find tips and tricks covering all stages of recruitment. Whether you're currently job seeking or looking to recruit new employees, the Hunterskill Blog provides additional support with concise resources and insight to the industry.
Our Get Started series aims to assist people new to the recruitment scene. Being faced with the wide world of work can be overwhelming, and we understand that, so first and foremost we're here to help you prepare everything you'll need to begin your job hunt.
Hunterskill has spent 20 years perfecting its strategy by listening to the needs of our clients and candidates. Help us to help you by providing our consultants with your best CVs and personal statements to get you on the job ladder quickly.
First up, let's talk CVs.
Why You Need a Master CV:
Job applications can be gruelling. They can take hours, require half a dozen cups of coffee and leave you needing a heavy nap. So, if you're going to be tackling multiple, save yourself some time.
A Master CV is a compilation of everything you can throw at a job application: your skills, work experience, education history, extracurricular achievements – anything that will make you stand out from the herd. Once you've got a Master CV, all you need to do is pick out the most relevant parts to match the job specification. Master CVs are also a great way to boost your confidence when job hunting. Remind yourself that you're a valuable asset to a team.
Section 1: Your Details
This should always be at the top of your CV. Include your full name, contact details and address. Decide which font you think suits your layout and stick to it throughout. Headings should all be equal size. The general design of the page needs to look neat, so make sure you're consistent. Bullet points are on way to achieve this, but once you've populated the page, you might find a more unique layout that works for you.
Top tip – make your name the biggest text on the page. Bold and centred creates a strong first impression.
You have the option to include a short personal statement after your details. This is entirely up to you. The aim is to give the employer a very brief overview of your long-term and short-term aspiration. For example, your long-term goal is to be a publisher. You're currently completing an English Literature degree to give you knowledge in this field. Your short-term goal is to work part-time in a bookstore, as this will give you practical experience and fit around your studies.
Section 2: Qualifications
This isn't the most exciting bit, but if you do it well you won't have to do it again! The key to this section is not to take up space. Especially if you completed GCSEs, A-levels, and maybe went on to a degree, you'll have a long list of information. Whilst these are important, they're more of a starter dish before we dig into the main course of your CV. Consider a grid format to minimise the space needed. Include dates and locations of study and the qualification achieved.
Top tip – Spend a little extra time on specialised qualifications. Degrees and apprenticeships often influence the type of roles you'll target. Include the educational highlights to demonstrate your investment in that field.
Section 3: Employment History
You might want to take a break before we delve into this section. Have a sandwich. Prepare yourself.
Your employment history is going to take up the vast majority of the CV. It's your chance to show off your skills with plenty of contexts and demonstrate where your career has taken you. List your most recent employment first and keep it chronological. The essentials are; the company name, your position at the company, the dates you worked there, followed by a description of your role. This is where you highlight skills and experiences you gained that could be useful for an employer to see.
When tailoring your CV, some of these skills may be more relevant than others. Why not highlight the keywords for each role (teamwork, communication, problem-solving) so that you can scan through the Master CV and find the right parts efficiently? Don't be afraid to include volunteering as well.
Top tip – keep your CV limited to 2 pages. This makes it easier for an employer to read in hardcopy. Your Master CV can be as long as you need, but use the 2-page rule to scale it down each time.
Section 4: Anything Else
There will always be some things that just don't fit neatly on the CV. It's worth including an 'Interests' or 'Achievements' section towards the end where you can throw in hobbies and personal successes. Particularly early on in your career, you may find this section helps to buffer your work experience.
Section 5: References
Our best advice for references is don't include them on the CV. Create a separate document with their details that you can refer to when needed. The reason is a reference's contact information doesn't tell an employer anything new about you, but can take up a lot of space. Use the full page to focus on promoting yourself.
It's perfectly acceptable to write, "references provided upon request" (unless the application has stated otherwise).
Get started and good luck.